e.g. is a conference and a community of brilliant innovators driving our most creative industries.
It may be the best-kept secret in the world of conferencing and unlike any other gathering you've been to. But those who come know that e.g. is the touchstone for innovators in just about every imaginable field, and each year, the conference is simply unforgettable. The people who attend e.g. are makers and doers of extraordinary things. They are breakers of boundaries and explorers of frontiers and busters of myths. They are inventors and educators, artists and designers, writers and thinkers, scientists and engineers, musicians, magicians, the young and old, the famous and the undiscovered, full of wonder, curiosity, and surprises.
Creativity doesn't happen in a vacuum. Or on a clock. Or when you pay for it. It's a collective opportunity, and there's no substitute for being immersed with the best. More intimate, more concentrated, more consistently surprising than any other gathering we know of, and definitely not stuck in any narrow industrial rut, e.g. explores the new and the different by engaging a remarkable mix of people. It is a place to find something priceless: your next great idea.
Come to Carmel for e.g.
---
Philip Sheppard, Composer & Cellist (EG7)

April, 2013: A highly entertaining Philip Sheppard regales the crowd and demonstrates both virtuosity and versatility. Sheppard is a composer specializing in film and television soundtracks, as well as large scale theatre and events - he is a solo cellist and a Professor at the Royal Academy of Music.

Jacques d'Amboise, Dancer, MacArthur / Heinz / Kennedy Center / Nat'l Medal of Arts Honoree (EG7)

April, 2013: Jacques d'Amboise shares rare footage, and even rarer anecdotes, from The Ed Sullivan Show. Recognized as one of the finest classical dancers of our time, Jacques d'Amboise now leads the field of arts education with a model program that exposes thousands of school children to the magic and discipline of dance.

Chuck Johnson & Jo Montgomery, Co-Founders, SANCA & Teachers Circus Arts (EG7)

April, 2013: Chuck Johnson and Jo Montgomery perform acrobatics and discuss the foundation and ideology of their school, SANCA. Chuck: founded the Cascade Youth circus; worked as a stunt rigger for Spiderman; and returned to Seattle to co-found SANCA for teaching circus arts with. Jo: lived in a mission hospital in KwaZulu at age 11; returned to Seattle and became a nurse practitioner serving low-income populations.
---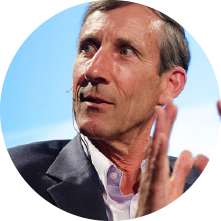 It was great. The best. "An Institute for Advanced Study" for the rest of us.
George Dyson, Science Historian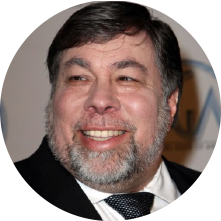 I thought it was so great I want to attend every one.
Steve Wozniak, Apple co-founder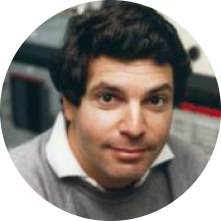 Absolutely amazing. The most wonderful event I've ever attended.
Paul Horowitz, Professor of Physics, Harvard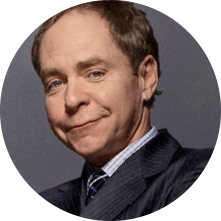 Three days of unrelenting inspiration. A chance to hear, dine and play with one's artistic heroes in person. The most profitable and exhilarating short vacation I can imagine.
Teller, Magician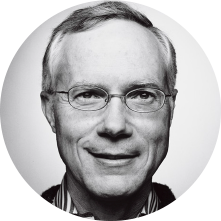 Best conference I go to.
Scott Cook, Founder & CEO, Intuit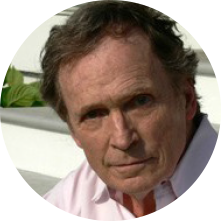 Hardly a day has passed in all these months that I haven't thought about something that happened at EG.
Dick Cavett, TV Host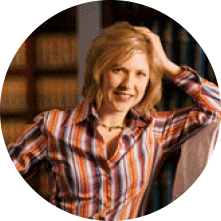 EG is all I have been able to talk about. It changed my life direction.
Leslie Olson, Partner, Olson & Olson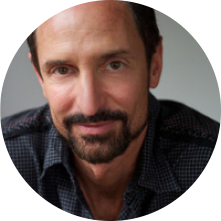 The art/tech/math/science integration has me pondering my future... A life-changing event.
Tom Gruber, Co-creator of Siri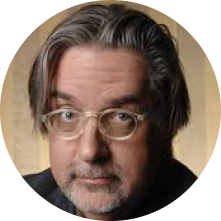 EG is like an episode of The Twilight Zone, except time doesn't stop and then everything shatters. It's like a happy Twilight Zone.
Matt Groening, creator of The Simpsons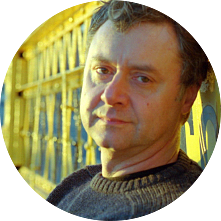 It's the best conference in the world.
Paul Hoffman, Director, Liberty Science Center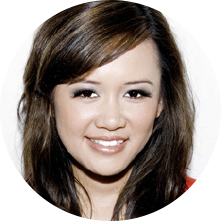 It was amazing.
Natalie Tyler Tran, YouTube Diva
EG is the single best event of its sort in the world.
Jason Pontin, Editor in Chief, MIT Technology Review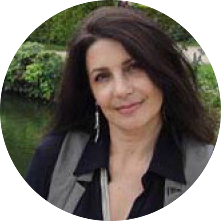 Show & Tell for geniuses.
Janet Kirker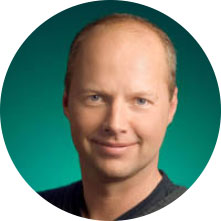 A truly amazing experience. I met some of the most incredible people on this planet!
Sebastian Thrun, Stanford, Google & Udacity
---